IndiavsEngland 2nd (second) ODI Live Streaming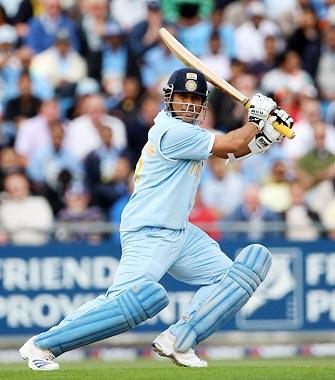 India England 2nd One Day , Indore, Preview, Live streaming , live Scores

by Parasshuram on November 16th, 2008

Match facts - — Nov 17, 2008 Start time 9.00 am (0330 GMT) cricketball04

Team news

There was uncertainty on Sunday over the fitness of two Indian players - Ishant Sharma and Yuvraj. Ishant injured his ankle during the Test series against Australia and missed the first ODI in Rajkot. Mahendra Singh Dhoni said the fast bowler would almost certainly miss Monday's game because it would give him a period of five to seven days to recover. Yuvraj had trouble with his back during his century in Rajkot and, although a local doctor said there was no internal injury, his fitness will be assessed on the morning of the game. If Yuvraj is unavailable, Virat Kohli is likely to be his replacement.

India (probable): 1 Virender Sehwag, 2 Gautam Gambhir, 3 Suresh Raina, 4 Yuvraj Singh, 5 Mahendra Singh Dhoni (capt & wk), 6 Rohit Sharma, 7 Yusuf Pathan, 8 Harbhajan Singh, 9 Zaheer Khan, 10 RP Singh, 11 Munaf Patel.

England (probable): 1 Matt Prior (wk), 2 Ian Bell, 3 Owais Shah, 4 Kevin Pietersen (capt), 5 Andrew Flintoff, 6 Paul Collingwood, 7 Ravi Bopara, 8 Samit Patel, 9 Stuart Broad, 10 Ryan Sidebottom, 11 Steve Harmison.